Evaluation of Kanger Dripbox 160 Starter Kit
I have always been greatly interested in electronic cigarettes, which come from Kanger. Now I am going to share you Kanger Dripbox 160 Starter Kit.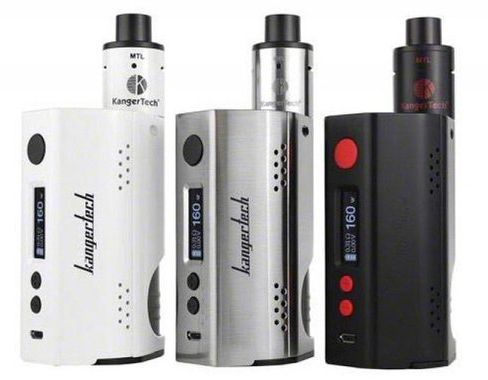 At first, as we all know, the Dripbox 160 features variable wattage, dual 18650 batteries and temperature control. Also including a RDA atomizer.
At the top of the device there are Subdrip, a bottom fed RDA. The new Subdrip featuring the two large airflow ports, also utilizing with MTL(moth to lung) vaping with the provision of a new airflow option on the RDA.
I had no great issues about how to use it. Whether from filling the squonk or changing batteries to vaping device, the Dripbox operated really well. Both variable wattage and temperature control performed exactely and they were relatively easy to setup and adjust to suit individual vaping styles.
In addition, because the Subdrip incorporates MTL, which can provides an airflow option, I did some experiments-from normally direct lug jump over to MTL when squonking. To my surprise, the RDA procided a satisfying experience.
In sum, I really liked and enjoyed using the Dripbox 160. It not only features perfect performance in VW and TC mode, also provides me an unique vaping experience.