Waht's the Differences Between Kanger EVOD Pro and EVOD Pro V2 Kit
Many vapers don't konw how to choose EVOD Pro or EVOD Pro V2 Kit, since Kanger released the newly EVOD Pro V2 Kit version. The reason is that they don't konw clearly the differences between the two products. In article let's talk about the issue. My opinions as bellow: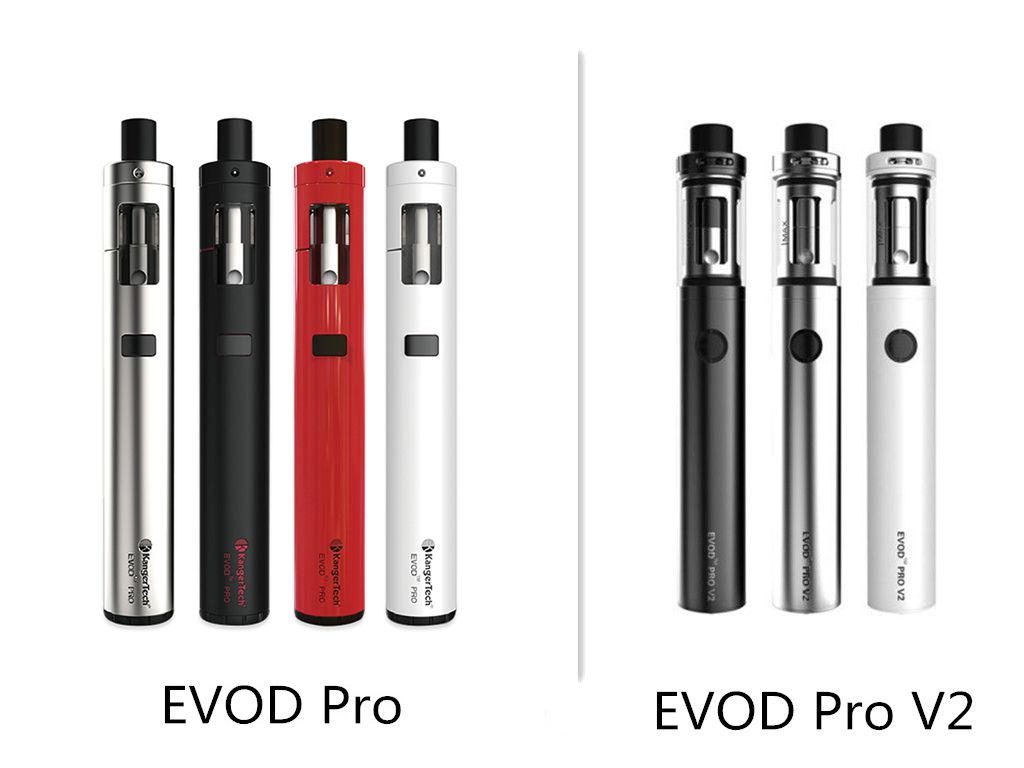 It is known to us all that they are All-in-One e-cig device and designed by Kanger. In addition, the Kanger EVOD Pro V2 Kit is also an upgraded version of original Kanger EVOD Pro only with some alterations for better vaping.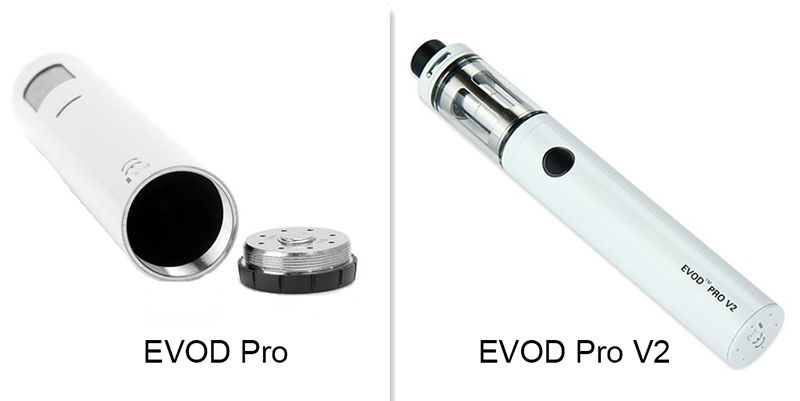 First of all, the EVOD Pro supports a replacement 18650 battery, in other words, there is no battery inside, so you need to purchase an external battery. Yet the EVOD Pro V2 Kit features a build-in 2500mAh battery, which allows a long vaping time without recharging.
Secondly, the EVOD Pro V2 Kit not only boasts Mouth to Lung(MTL) also with Direct to Lung(DTL). Of course that is up to the coils which you choose. AS for the EVOD Pro, vapers have no choice but do mouth to lung.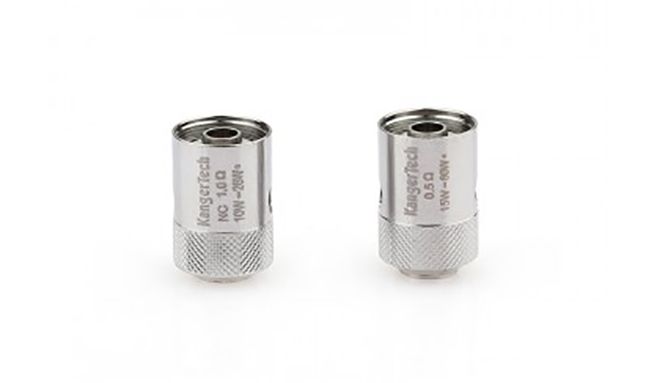 For the second time, both of their atomizer head are made use of the CLOCC – short for child lock organic cotton coil. The difference is the EVOD Pro V2 you'll be able to choose from two variations, one of them is a 1.0ohm and the other is a 0.5ohm. But the EVOD Pro only has a build in a 1.0ohm.
Third, the EVOD Pro V2 is utilized adjustable airflow(the picture as above) through a rotating dial located on top so you can find your right spot when using different types of e-juice. While the EVOD Pro the airflow(as above) is only restricted to two small holes which under the drip tip. This will result in hard to take draws while vaping.
The last one is color. The Kanger EVOD Pro kit avaliabled in four colors for you to choose, but EVOD Pro V2 only has three colors.
But it is important to note: They are all simple and easy to use for beginner.
Above is just personal opinions, kindly hope can help you.