TESLACIGS AIO 70W STARTER KIT OPEN BOX
Last week my best friend send me a birthday present-Teslacigs AIO 70W Starter Kit. Before that I just saw it and didn't have it. I deeply love it very much when I opening. I can't wait to share it with you. Now let us go and see.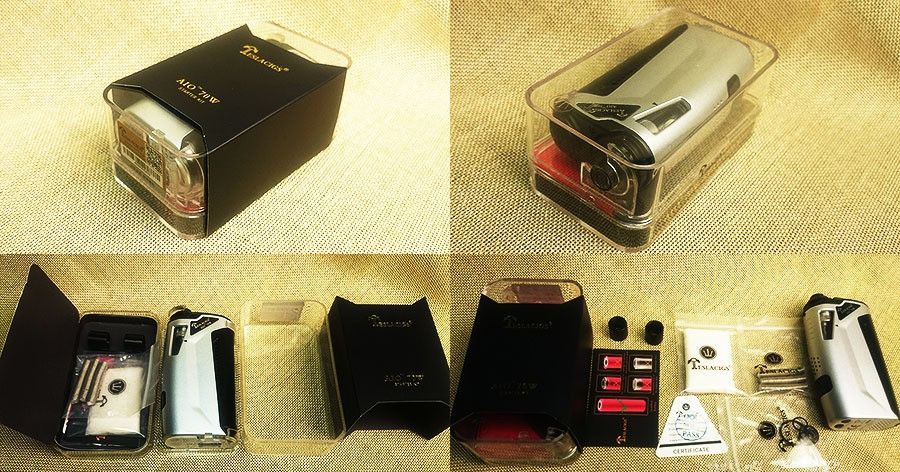 First of all, the packing. Tesla's traditional way of outer carton package acrylic box. You can find all the accessories after removing the holder, host and turning over inside the small box. It comes with two Delrin Drip Dips, five EOCC Coils, a pack of cotton, the silicone ring, battery use warning card, Conformity Certificate and User Manual.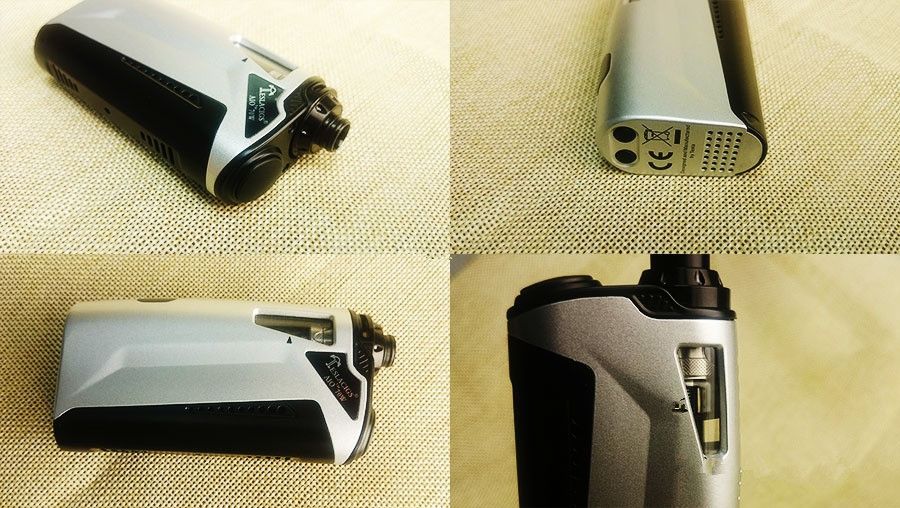 Body and details, the body is made of zinc alloy shell. Battery cover and the top of the body using plating matte finish which can protect it from abrasion and collision. The body weighs 200g, utilizing Ergonomic design, so that you can have an excellent and comfortable grip.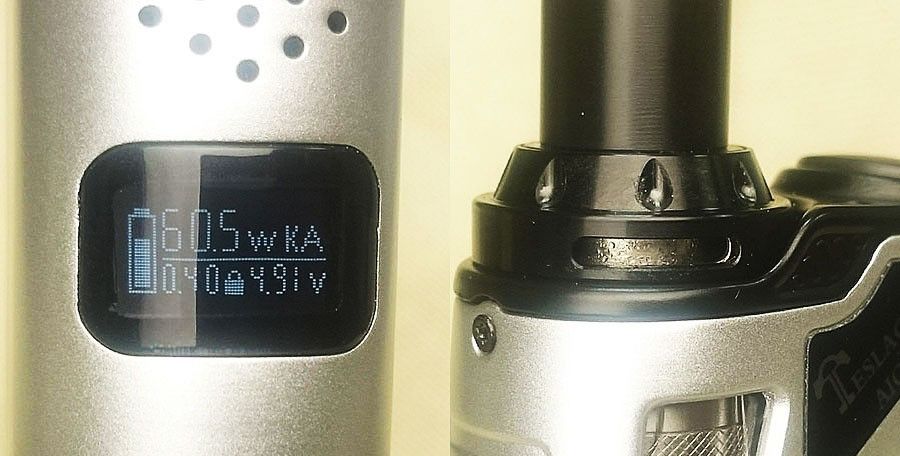 There is a fire button at the top of the body. While the power adjustment button at the bottom of the body. The screen can display dump energy, resistance, voltage. In order to increase the friction force at the top of the air inlet control ring designed specifically eight drop-shaped groove, so that make the operation smoothly.
Battery, battery cover is connected to the body through for rectangular strong magnet, there are also 31 ventilation holes at the bottom of the body. All the design has a good sense of science and technology. In addition, inside of the battery compartments clearly marked the battery positive and negative level.
Finally, we will briefly introduce its function.
It is outfitted with a powerful single battery chipset capable of a range of 7 to 70W and full temperature control, dual adjustable top airflow and EOCC Coil System.
The next time I will share the experience with you, after I using it.