Teslacigs AIO 70W Starter Kit Review
The last time we shared the open box of Teslacigs AIO 70W Starter Kit, now we are into the practical section.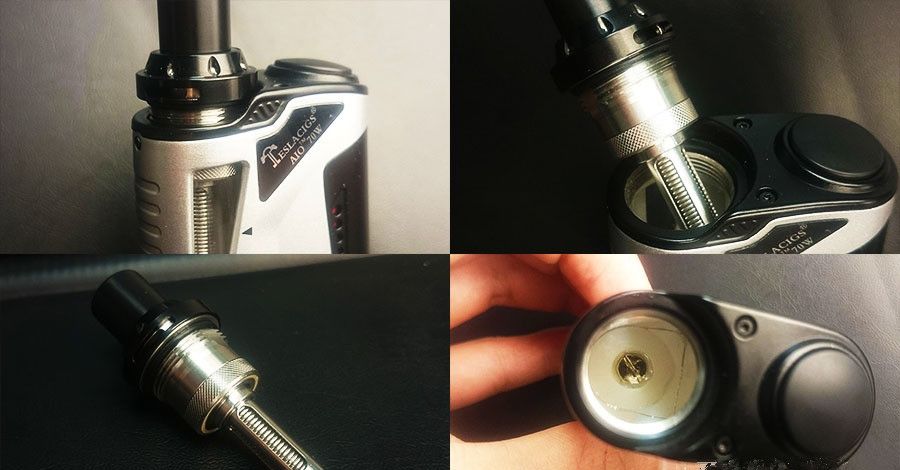 The first, we counterclockwise bogue inlet adjustment ring, so that the atomizer will be taken out. Then we can clearly see the structure of the interior oil tank which has good design and workmanship, to prevent oil spill.
You can also see the structure of the heating coil by rotating anti-skid wheel fixed on the upper part of the base to open the atomizer. The atomizer utilized a top airflow. The bottom of the mouth has a metal baffle, it can effectively prevent the frying oil.
The next, we need to replace the oil cotton by myself.(the picture as above)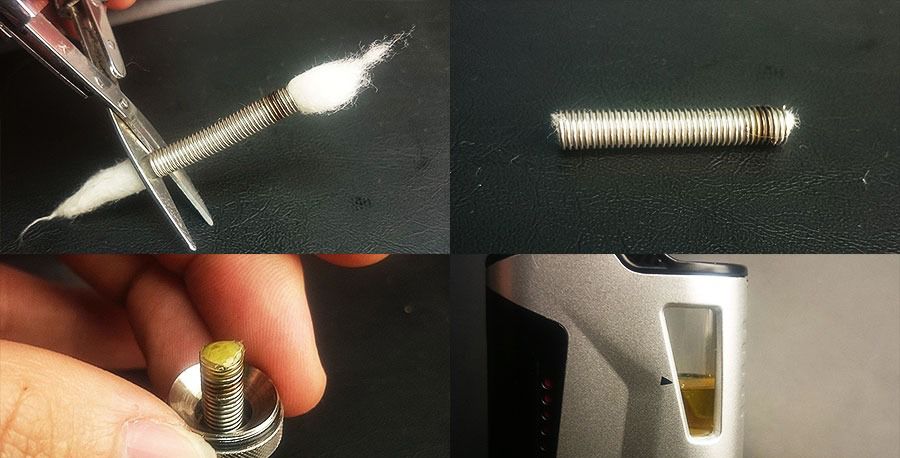 Cut off the excess of cotton, and then insert the heating coil in the base according to the directions. Then we can add juice in the tank. The last we can enjoy it five minutes later.
On the whole, the all-in-one devices is a good choice for the beginners, not only can provide a good taste, also fit for advanced vapers.
I suggest you use the best 30W-40W, in this way you can get a better taste.