VGOD TrickTank Pro RDTA TANK Review
Hey guys,today I'm doing a review on the Trick Tank Pro RDTA by VGOD,it is a really good RDTA,so if you know how to do tricks you might be interested in this and even if you don't, it's still pretty fun RDTA,so let's check it out.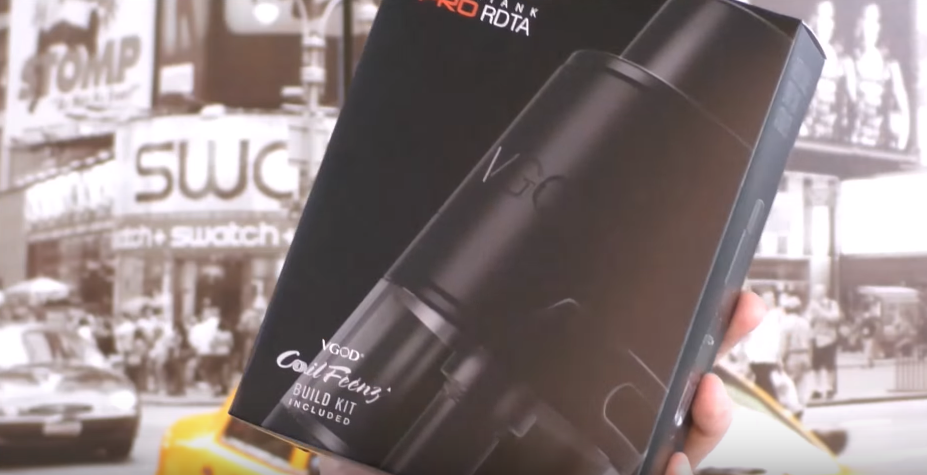 So here is the package for the VGOD Trick Tank Pro RDTA and this is for the stainless steel one,the black one will come in its own black package.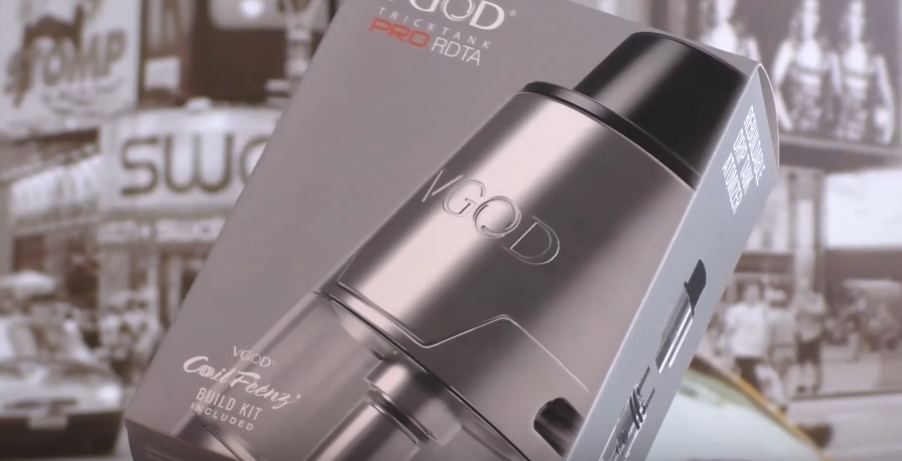 That's a really big box for a little tank,well that's because you get this cool little thing inside,you open this up,and there is the RDTA.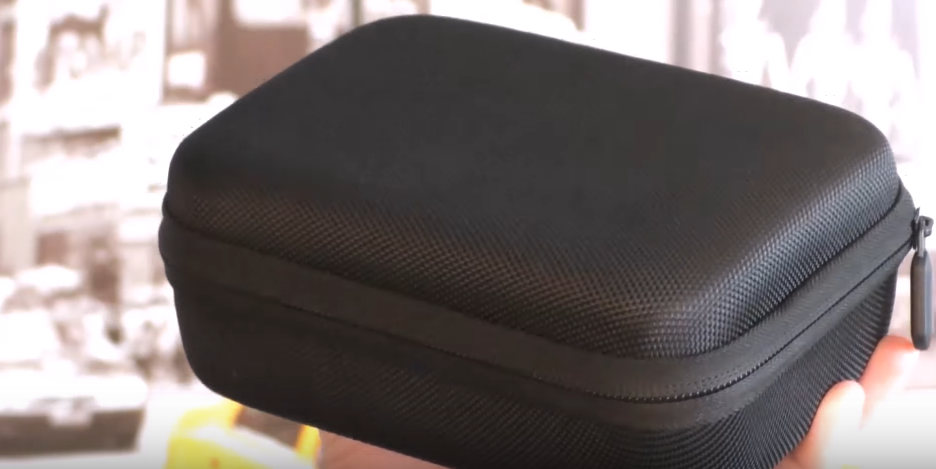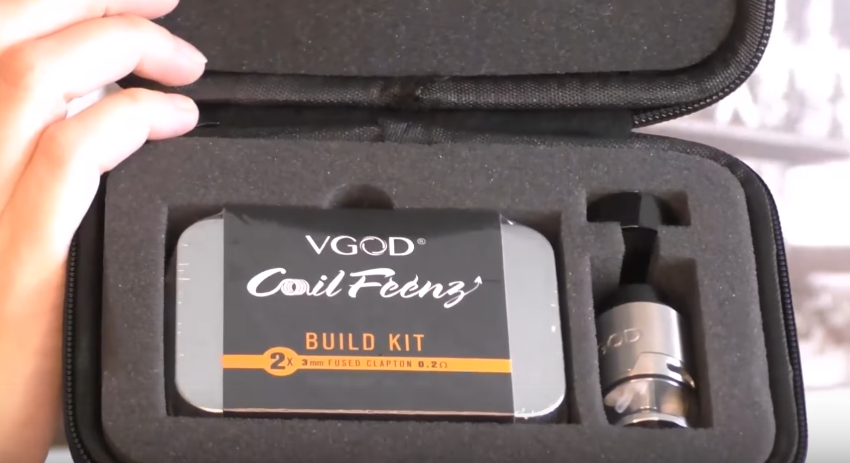 Here is a little case without anything in it,that's pretty neat,you got this little mesh thing,you can put stuff in there and then on the bottom,this is all elastic.

Into the box,you get this little build kit,let's open up this little build kit and see what's inside.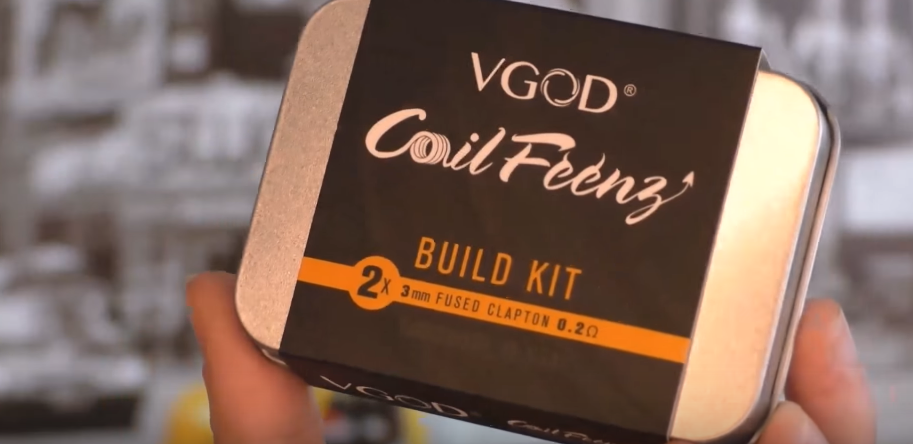 So here is a closer look at the coils that are inside of the packages,these are 26 gauge NiChrome wrapped in 40 gauge TMN80 wire.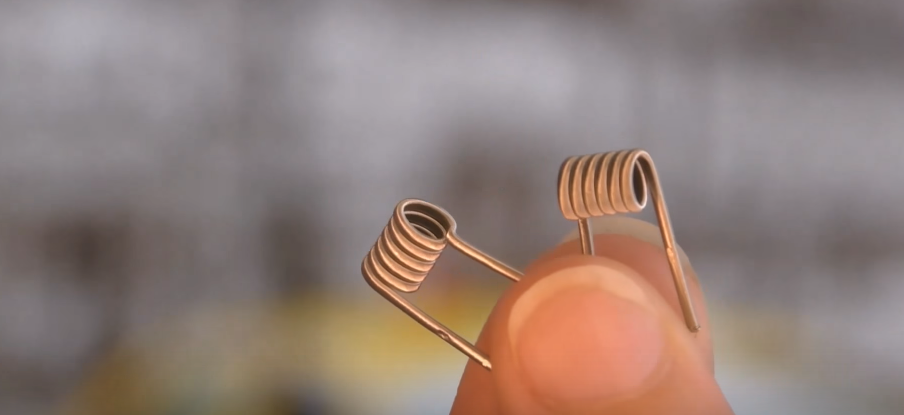 So when you lift up this part,there's a bunch of organic cotton and this Janpanese organic cotton is already pre-cut.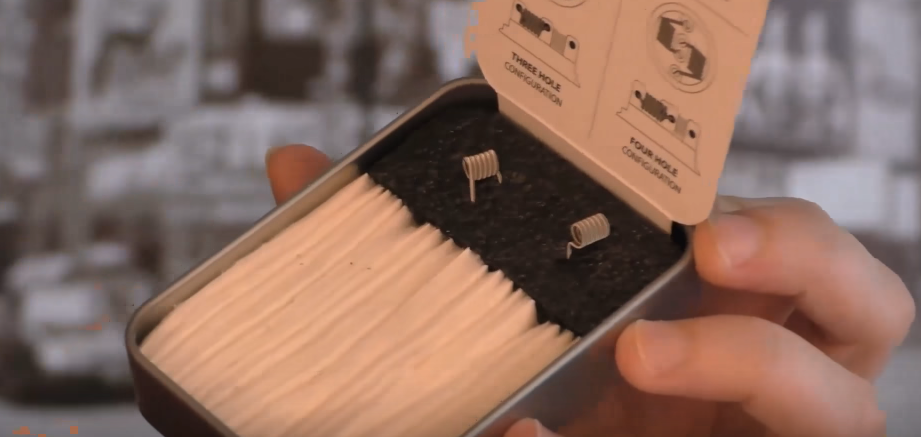 a spare parts bag with extra o-rings screws,an extra insulator i rarely see that,a little thing for the juice fill hole,an extra glass tube.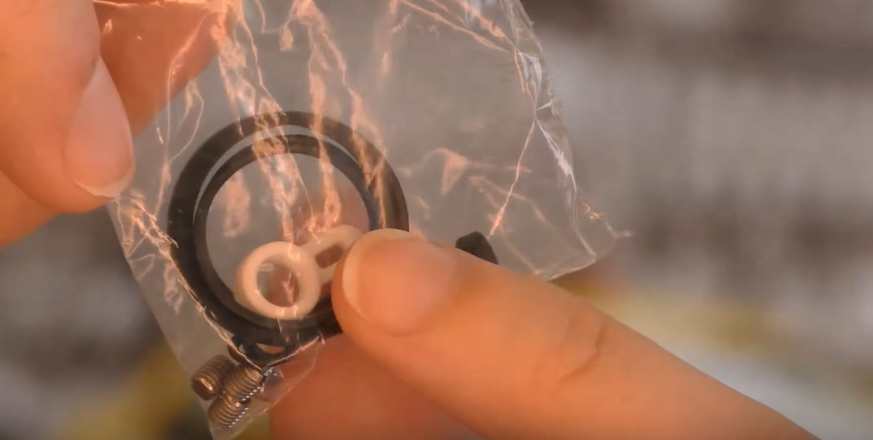 So here is the VGOD trick tank pro RDTA in black.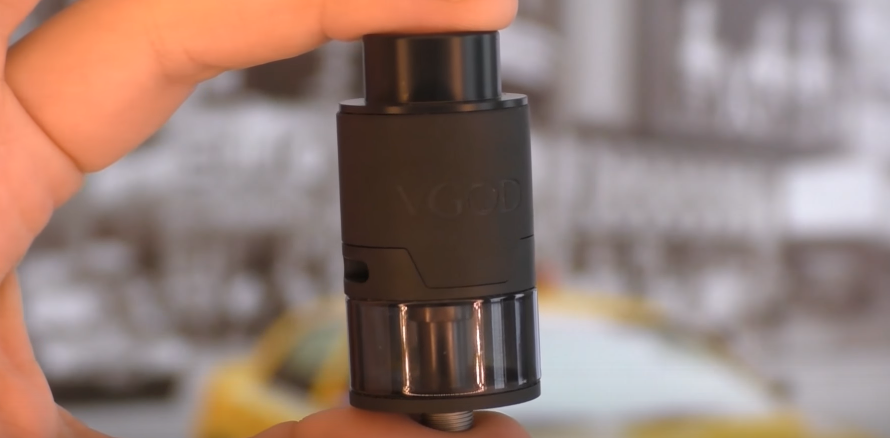 Here's the contact pin and that is a copper contact pin with gold-plating.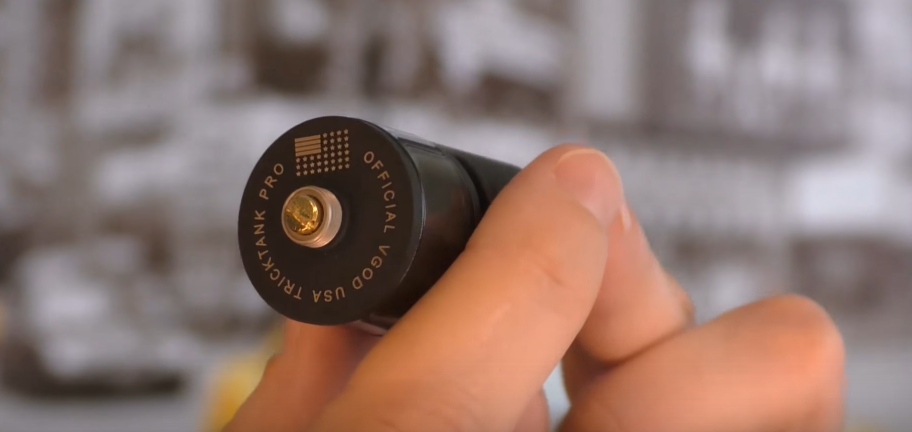 This RDTA comes with a really wide board driptip,it does unscrew.

So this comes with side-mounted juice filling,that's the hole you would squeeze your e-liquild into.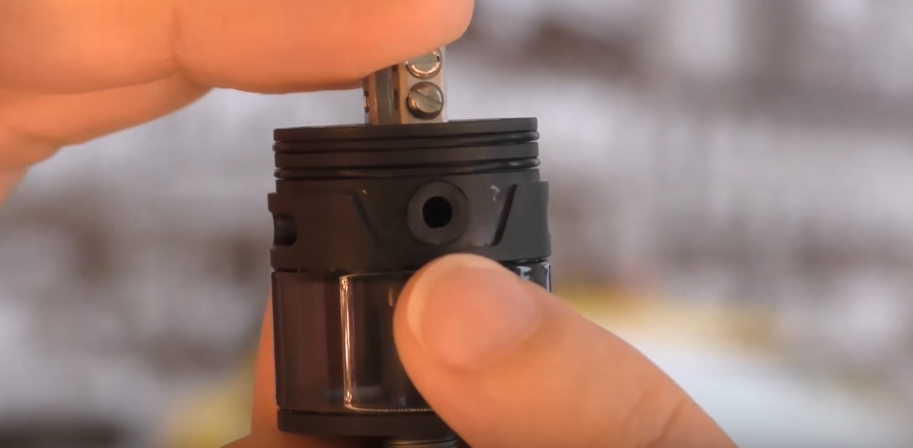 Right below the deck,there is some bottom airflow and that is not adjustable.

Let's check out this nice sized velocity style deck,there's a big space between the two posts.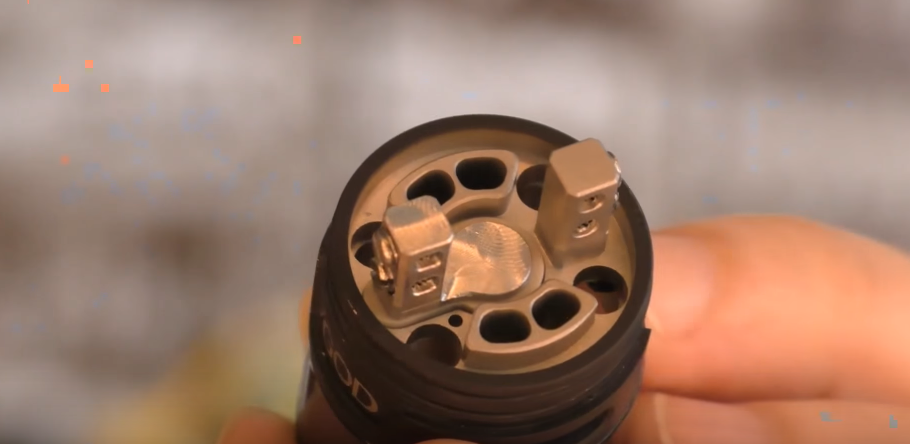 This RDTA is a short profile tank,so a little bit short than a lot of RDTAs out there like the limitless plus RDTA,but it is stilll tall I mean it is really hard to make our RDTA short, and it has a velocity style deck with two holes in each post so makes it very easy to build on.
It has a side fill design which I've never seen one like this before,and it's really neat cause in the little tool bag,spare parts bag,they included two extra little grommits to stick into the juice fill hole.The bottom airflow force the air flow goes through those slips and directly up to the coils.So the tank is directly below the deck,and it has a pressure system,you don't have to worry about dry heats,the pressure system will actually guides the juice to your coils.
Then comes to the pros and cons,well ,first of all,I love this tank,maching quality and the screws, I don't like to grab screws,I was able to use my own little screwdriver on there and most importantly,they don't break my wire because I have that experience,especially when I'm using 26 gauge or lower,and also,I have no leaking issues.
So the cons,there's no 510 adapter,I prefer a longer driptip because I want my mouth as far away from those coils as possible,another problem is there is no adjustable airflow.
But I really think the trick tank pro RDTA by VGOD has a awesome flavor and a fantastic vapor production,build deck is nice,and like a said there is a big space between the post,it will accommodate a lot of different coils,that's easy to build on.
Finally comes the price,they are $70.00,definitely not on the cheaper side,but at vaporl.com they are on sale,$60.00,still worth it in my option.